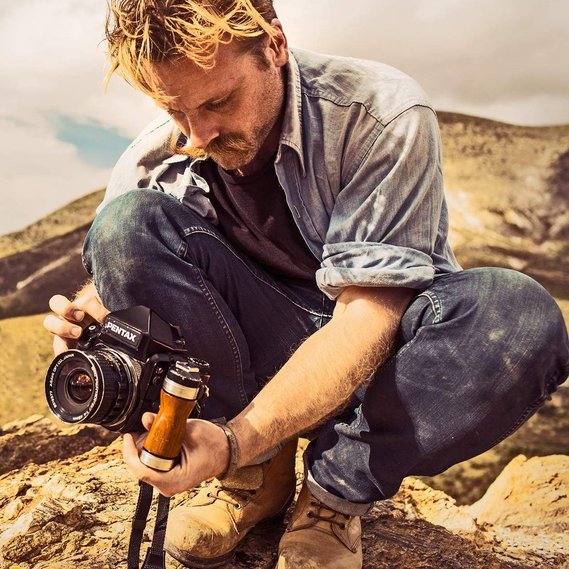 Ross Fraser McLean (b. 1982, Dundee) is a Scottish photographer based in Edinburgh. He works in both analogue and digital photography, capturing intense images of life seen through a lens attentive to mortality.

Following planned routes and chance adventures his work has included lonely Valentine's Day scenes in LA; documentation of his own kidnapping at the hands of an outcast community of snake charmers in India; exploration of Mexican rituals of death seeded from Day of the Dead; the urban density in China's mega cites; and an homage to his father in the streets and faces of Cuba.
Startling individual images lead into much wider narrative series as he shares his projects as prints, installations and photo books.


In 2016, McLean set up CEIBA Studio where he regularly hosts multidisciplinary residencies and documents each of the artist's creative processes through short films.

On this page you can see a summary of projects, with navigation to a selection of images from each, information about some of the commissions and collaborations McLean has completed and further info about his teaching.
PROJECTS
CEIBA exploring rituals of death and systems for living in Mexico.

Charming Snakes entanglement with snake charmers in India.
Patria o Muerte a secret homage to my dead dad in the streets of Cuba.
Karoshi translates as "death from overwork" in Japan.
Hollywood Valentine lonesome street photography shot on Valentine's day in LA.
Concrete Future using a camera to inscribe urban density across China.
Yalla meaning "Come On!" in Arabic, slow travel with a fast thinker.
"Many of the photographs captured in my projects could be seen as documentation of a performance from a first person perspective."
"I've always seen my photographs as questions, rather than answers."